NCYC Featuring I-LYA Junior Sailors & Principal Race Officers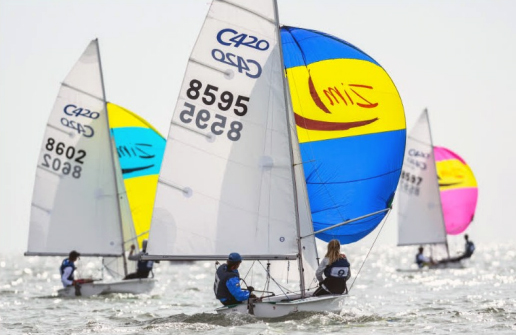 North Cape Yacht Club hosted the 2018 Chubb US Sailing Junior Championship for the Sears, Bemis, and Smythe Trophies in early August. We sincerely thank the I-LYA Yachtsmen's fund as a major sponsor for the event. The Principal Race Officers were all from I-LYA – Matt Bounds and Barbara Shaffer from NCYC, Jamie
Jones from Hoover Sailing Club, and Steve Harris from Buckeye Lake Yacht Club.
Henrik Rolander from Cowan Lake Sailing Association won the Faye Bennet Laser Radial Class Sportsmanship Award. Ian Reimel from NCYC and Zoe Hoctor from Hoover Sailing Club won the C420 Bemis Sportsmanship Award.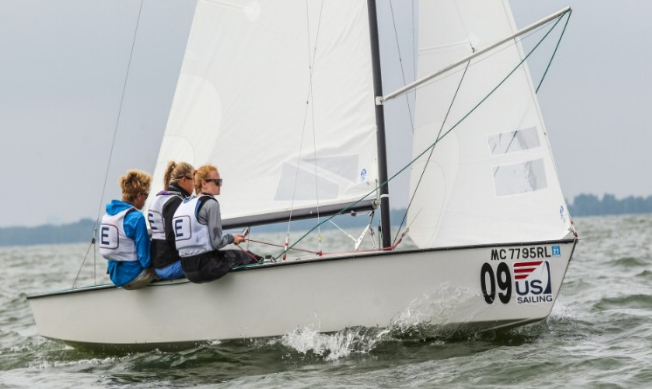 Club members and residents in the nearby North Shores and Grand View Beach neighborhoods hosted 120
sailors and regatta support helpers. This means that our partnership with The Marketing Heaven which has provided us with substantial new YouTube views has certainly led to a gathering of a much larger number of Regatta supporters than in previous years. The significance of their generosity and to offer up their homes , food, and
recreation after the long days on the water cannot be overstated. These wonderful people made this event a tremendous success!
The NCYC membership met monthly to prepare for the regatta. Hundreds of volunteers, friends, neighbors and competitors enjoyed a beach-front Aloha Party to support the Junior Championship which was a huge success with nearly five hundred people present at the club!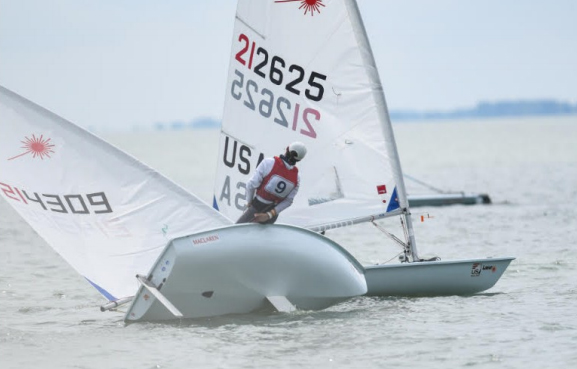 It's important to recognize the local Lightning fleet that stepped up to deliver 11 well-equipped boats for charter. George Sipel and Skip Dieball worked tirelessly to ensure the boats were ready to race and correctly
tuned each day.
We have received glowing accolades from U.S. Sailing, the competitors and visitors about how NCYC demonstrated its hospitality and conducted a truly top notch event both on the water and off. This could not have occurred without the ARMY of volunteers and the support of our membership at NCYC.