A Note from Our President:
I am sad to see the days grow shorter as we approach September, but I look back on what a fun and eventful summer we had within I-LYA. We were fortunate this summer to have so many national regattas hosted by I-LYA clubs. The Hinman hosted by The Foundry will wrap up the busy summer schedule. The Yachtsmen's Fund was able to support each and every one of these events in some way. I would love to hear how the Fund impacted each event, and please include pictures that we can share. This Fall we will roll out our centennial celebration fund raising drive, which will hopefully put us in a position to expand our ability to award grants and scholarships to promote sailing and power boat activities in our region.
All the best,
Monica Bloomstine – Yachtsmen's Fund President
---
Junior Powerboater Rowing for Temple University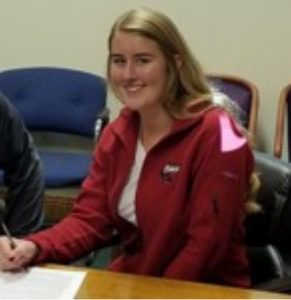 Former Junior Powerboater Morgan Krohn recently redeemed her Yachtsmen's Fund scholarship certificates and filled us in on her plans for the future. The Ford Yacht Club boater is attending Temple University in Philadelphia and is a member of the women's rowing team. She plans on majoring in kinesiology. In her letter,
Morgan thanked the Yachtsmen's Fund, I-LYA, and the Junior Powerboater program where she participated for 8 years. According to Morgan, "The Junior Powerboater program has shaped me into the person I am today, and I am grateful for the experience. Hoping my successes will reflect brightly upon your generosity."
We think they already have. Best of luck in your studies and on the water!
---
Seven I-LYA Sailors Receive Championship Grants to Chubb Nationals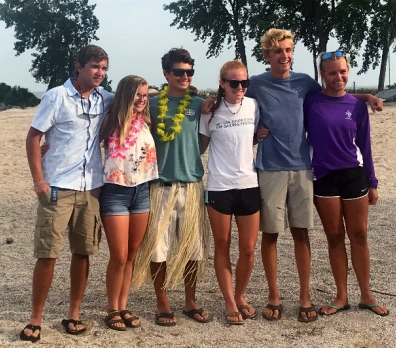 Junior Nationals hosted by North Cape Yacht Club were a resounding success. The Lightning
team of Jack and Annika Vanderhorst and Meghan Dieball finished tied for third in the competition for the Sears Cup. In addition, both the 420 team of Ian Reimel and Zoe Hoctor and radial sailor Henry Rolander received the sportsmanship awards for their respective fleets. According to National Junior Championship Chair Matt Dubois, "The I-LYA sailors were all very competitive and their youth bodes well for the future." The Yachtsmen's Fund supported individual I-LYA sailors and also sponsored transportation to and from the airport for sailors travelling to the event.
---
119 Junior Sailors Participate at Junior Bay Week
Pictured below are the 119 junior sailors who competed at this year's I-LYA Junior Championship. Housing and coaching grants provided by the Yachtsmen's Fund keep this event affordable for our I-LYA sailors.